OUR SERVICES
All your concerns can be solved with a specific solution.
With IP, achieve an advantage and keep it
Our goal is to provide effective Industrial Property advices and solutions designed to secure your business, regardless of its size and  location.
Our lawyers design specifically tailored solutions to  your business' needs in order to ensure your IP assets are protected and defended in accordance with your business strategy.​
Check out our services and solutions.
Our expertise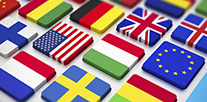 SODEMA CONSEILS operates in about 200 countries as attorneys for French and foreign companies of all sizes and in all economic sectors. As such, the team of lawyers from SODEMA CONSEILS uses its experience to help its clients, from SMEs to the International group, in finding the solution adapted to their needs.
MORE INFO
Our services
You have an idea about where you want your business to go ? You need some help getting there ? We are experts in Industrial Property and will help you to take advantage of all means of protection to developp your business to the next stage. We  look forward to transforming your ideas in IP assets …
MORE INFO
Our clients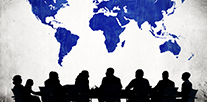 We work with a variety of businesses from individuals starting their own activities, to multinational corporations for every kind of products and services.
The knowledge that lawyers of SODEMA CONSEILS have gained about the particularities of each business and – for some – regarding their specific regulations is a major advantage for a complete and rapid understanding of the needs of each company.
MORE INFO