All your concerns can be solved with a specific solution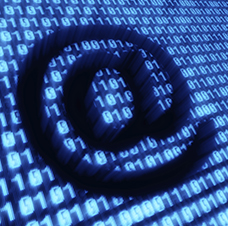 Domain names
The domain name has become the trademark counterpart and its reservation is a kind of natural prolongation. This is why SODEMA CONSEILS assists you along every step of the way from reservation to renewal of your domain names.
We offer a range of specific services which are complimentary to those offered for trademarks :
search for domain names in all extensions,
reservations and renewals of domain names in all generic extensions (.com; .biz; .info…) and all national extensions (.fr; .uk; .jp…),
audits aimed at analysing the consistency of the domain names portfolio in comparison to the trademarks portfolio.
information on the possibilities to reserve domain names corresponding to trademarks which are in use and according to the needs of the client commercial strategy,
surveillance of domain names,
sending of cease and desist letters, amicable settlements, filing complaints before the arbitration and mediation centre of WIPO, filing court actions or negotiations to obtain the transfer of domain names.
Let's meet to ensure you a tailored protection

---
We look forward to meeting you and your team and helping you define your goals, develop solutions and apply them.