Drafting of patents,
applications, maintenance
and recordals
All your concerns can be solved with a specific solution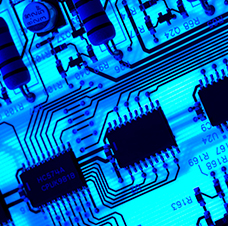 Drafting of patents, applications, maintenance and recordals
SODEMA CONSEILS cooperates with two European Patent Attorneys and can assist you in all matters related to the protection and defence of your inventions in France or abroad in the following technical fields :
mechanics,
physics,
electricity,
chemistry,
electronics,
software,
business methods,
internet,
We may also follow up patent application and examination procedures up to their delivery as well as their validation and annuity payment in France and abroad :
French Patent and Trademark Office in Paris
European Patent Office in Munich and The Hague (EPO)
World Intellectual Property Organization (WIPO)
Patent offices all over the world,
Moreover, our consultants may take care of opposition proceedings before the European Patent Office and abroad.
A surveillance of competitors' rights may be set, in order to follow the issuance of competitors' patents. Likewise, a technological surveillance may be carried out.
Let's meet to ensure you a tailored protection

---
We look forward to meeting you and your team and helping you define your goals, develop solutions and apply them.