All your concerns can be solved with a specific solution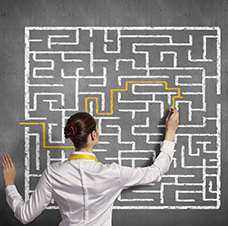 Availability searches
SODEMA CONSEILS carries out availability searches in France and abroad amongst trademarks, designs, trade names and domain names.
All searches are accompanied with legal comments on :
the protectable nature of the sign according to the set of laws and rules its filing and use will be submitted,
its availability with regards to prior rights detected by the search.
The comments also include the strategy to be followed in order to neutralize the prior rights and secure the possibility to file and use the mark in the best legal conditions.
Let's meet to ensure you a tailored protection

---
We look forward to meeting you and your team and helping you define your goals, develop solutions and apply them.