All your concerns can be solved with a specific solution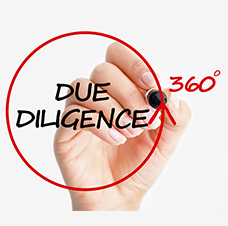 IP portfolios audit
Trademark, design and domain name portfolio audits are carried out courteously by SODEMA CONSEILS.
On request, instrument panels are established to detect any protection deficiency, namely the list of countries in which a client operates without registering the trademarks it uses.
The same steps are followed regarding domain names the reservation of which is the natural continuation of trademark protection. In this respect, clients are informed of the existing possibilities to reserve generic extensions (.com, .org, .net …), national extensions (.fr, .de, . nl … ), or new generic extensions for each of their major trademarks.
We continously assess our clients' protection in each market and analyse the potential risks taken. We then offer recommendations in order to remedy the situation.
Audits can also be carried out when a client contemplates an acquisition in order to have a complete view on the intangible properties rights as well as the obligations resulting from contracts relating thereto.
Finally, we assist companies in defining a protection policy in adequation with their specific needs according to their French and Export markets and this in coordination with the relevant services (legal, marketing, export …).
Let's meet to ensure you a tailored protection

---
We look forward to meeting you and your team and helping you define your goals, develop solutions and apply them.